Celebration of Excellence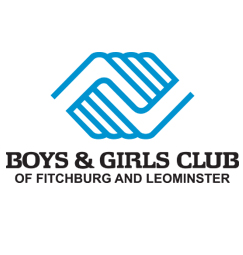 Boys & Girls Club of Fitchburg and Leominster
Leominster, MA
"The Club provides youth an extra opportunity to practice and reinforce the skills and concepts they learn in school."
The Boys & Girls Club of Fitchburg and Leominster seeks to inspire and enable children and teens in North Central Massachusetts to realize their full potential as productive, responsible, and caring citizens. In addition to traditional Boys & Girls Club programs in health, nutrition, community service, entrepreneurship, and recreation and sports, the Club differentiates itself with its focus on education, serving as a valuable asset to the schools in the communities it serves.
With a focus on science, technology, engineering and math (STEM), the organization has evolved from a drop-in, recreational day care program to structured, academically enriched program. Under the leadership of Executive Director Donata Martin, the Club offers specialized homework assistance and STEM-related programs daily. The goal is to help children develop greater confidence in their academic abilities, leading to improved school attendance, grades, behavior, and graduation rates.
The Club has earned local and national recognition for its success, including being one of only three clubs in the nation selected as presenters at the Boys & Girls Club of America annual national conference in 2012.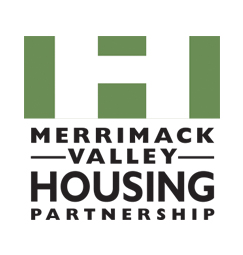 Merrimack Valley Housing Partnership
Lowell, MA
"Our economic impact is measured in the millions of dollars. Our impact on family stability, pride of ownership and general well-being is immeasurable."
The mission of the Merrimack Valley Housing Partnership (MVHP) in Lowell is to promote responsible and sustainable home ownership opportunities for low and moderate income earners. Under the leadership of Executive Director Jim Wilde, the organization has three main areas of focus: providing comprehensive training for first-time home buyers; access to individual financial and credit counseling; and administering down payment assistance programs.
Through Project Genesis, the MVHP home buyer training program, the staff at MVHP educates 700 to 900 families each year, in multiple languages. During the past 20 years, MVHP has taught nearly 14,000 families, with more than 5,000 of these families having now purchased their first home. MVHP was a pioneer in the field of home buyer training, playing a key role in creating the curriculum still used by home buyer counseling agencies throughout Massachusetts. Much of MVHP's success is attributed to the many productive partnerships it has nurtured over the years, from lenders and home inspectors, to immigrant community leaders and advocates.
The Merrimack Valley Housing Partnership has assisted thousands of low and moderate income families to become responsible and sustainable home owners, having a profound impact on the local economy and on the lives of the people it serves.