Wall of Fame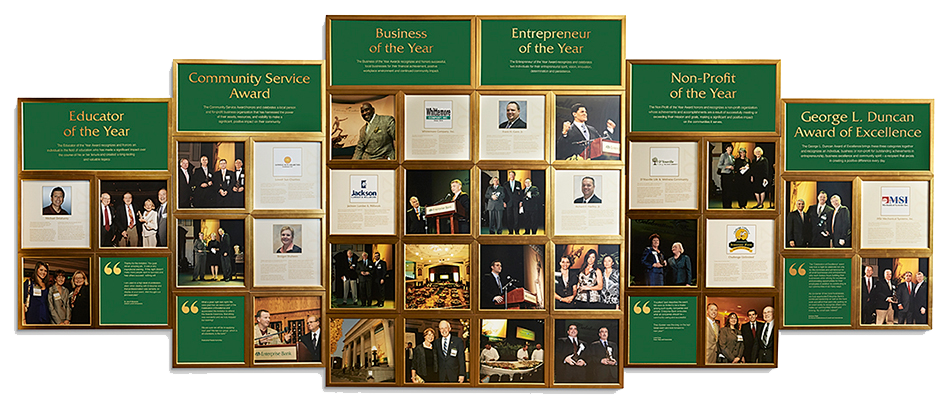 Pictured above is the Enterprise Bank Celebration of Excellence Wall of Fame. Located just outside of our Human Resources Offices at 18 Palmer Street, the Wall of Fame was created to be a lasting tribute to the men and women who have made such a difference in the lives of their colleagues and communities.
These Celebration of Excellence Award Recipients were chosen from a field of equally deserving finalists through a process of intense deliberation by a panel of impartial judges. While the event itself provided the public praise for the inspiring achievements of these businesses and individuals that the Celebration of Excellence was intended to bestow, we felt like we needed to create a tribute that would last much longer than the evening's applause.
All Award Recipients have their own place on the Wall of Fame, which is a constant reminder to everyone at Enterprise Bank that perseverance, hard work, and dedication make great things possible.