Celebration of Excellence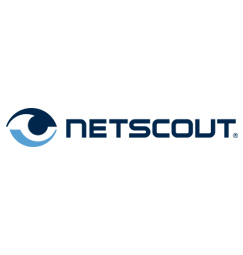 NetScout Systems, Inc
Westford, MA
"We strive to exceed customer expectations in all aspects of our products and services, in each and every case, for each and every customer."
NetScout Systems of Westford is the recognized market leader in the service assurance market for enterprise and service provider next-generation IP networks. NetScout Systems is currently deployed in over 90% of Fortune 100 companies and over 148 service provider production networks across 47 countries. Despite a very challenging economic climate over the past five years, NetScout has remained profitable and growing strong.
Anil Singhal has succeeded in creating a corporate culture at NetScout where the work force is seen as a valuable asset, not something to be slashed as the easy way out in difficult times. An important aspect of NetScout's overall success is key strategic acquisitions to enter new adjacent markets, or to bolster current solution capabilities.
Through the company's "The Heart of Giving" program, NetScout is a strategic, long-term partner with charitable organizations worldwide, providing matching gifts for employee charitable contributions and supporting charitable efforts such as disaster relief for Hurricane Sandy, the Japanese tsunami, and the Haitian earthquake. NetScout also sponsors annual holiday gift and food drives and lends direct support to Habitat for Humanity of Greater Lowell.
Through 28 years of technology innovation, NetScout has dramatically changed how enterprises and service providers optimize and protect service delivery to end users.