Celebration of Excellence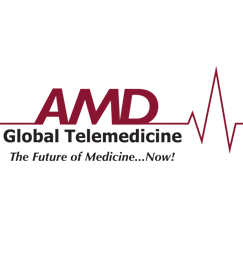 AMD Global Telemedicine
Chelmsford, MA
"AMD is keenly aware that our solutions directly impact the quality of the lives of our customers."
AMD Global Telemedicine may be a small company of just under 30 employees in Chelmsford, but it has a significant impact in the delivery of healthcare in more than 90 countries around the world. Founded in 1991 by current president Steve Normandin, AMD pioneered the development of telemedicine as a way of bringing quality medical care to rural and underdeveloped areas around the world.
AMD faced tremendous risk when the decision was made to operate outside of its traditional business area. In doing so, AMD has been instrumental in providing world class health care to people in Kenya, Central America and South America, many of whom had never seen a doctor. Delivering its products through well established world-wide channels, the company boasts a notable list of healthcare organizations around the world as clients, including the Mayo Clinic, United Healthcare, and Boston Children's Hospital.
AMD generously supports the communities it serves, donating medical equipment and engineering resources to the Shriner's Burn Centers, the World Health Organization, and the National Institute of Health. On the local level, AMD is committed to supporting a variety of community based charities, such as Lowell General Hospital's Team Walk for Cancer Care and the IRIS Network for the Blind.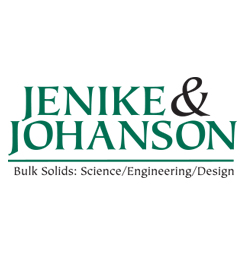 Jenike & Johanson, Inc.
Tyngsboro, MA
"Our greatest asset is our employees."
Jenike & Johanson is an employee-owned, bulk solids engineering company headquartered in Tyngsboro, MA. The company has successfully developed the processes that enable its worldwide clients to efficiently, economically and safely store, transfer and process the bulk solids used in the production of nearly every product, from pharmaceutical tablets to cereal to plastic bottles.
Under the leadership of President John W. Carson and CEO Herman Purutyan, the company prevailed through the recent economic downturn without eliminating staff and has resumed its pre-recession growth. Combining international joint ventures in Canada and Chile with its U.S. Company to create Jenike & Johanson Global, the company expanded into Perth, Australia in 2012, and plans to open offices in Houston and Brazil this year.
Jenike & Johanson strongly encourages employees to contribute their energies and resources to contribute to their communities, with the company's management serving as role models, allowing employees to take time off for charitable work. While much has changed in the nearly fifty years since Dr. Andrew Jenike started the company in his basement, his philosophy, vision and goals for the company remain constant: create value for employees, clients and shareholders, as well as for its communities.