Celebration of Excellence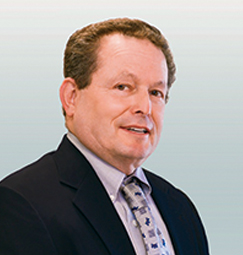 Dr. James A. Greer
PVD Products, Inc.—Wilmington, MA
"I make it clear to the employees that we are building works of art for our customers—not just machines."
Jim Greer doesn't really think of himself as an entrepreneur, but the tremendous success of his company, PVD Products of Wilmington, begs to differ.
A self-described "prototypical introverted scientist with absolutely no interest in business," Jim was working in a high-paying job as a researcher in the late 1990s when he realized that he enjoyed building equipment as much as conducting research. Seeing a clear need for laser deposition equipment for materials research, as well as other tools for the growth of thin films, his vision for PVD Products was born. With a leap of faith, he left his job and started his company in 2000. PVD quickly established a reputation for technical excellence in its market and achieved significant growth and profitability. Jim established a reputation as a savvy entrepreneur and a caring boss with a commitment to giving back to his community.
In the words of a colleague: "Many entrepreneurs are brilliant people with creative ideas or new ways of viewing technical or business problems. And many business owners are decent, caring and compassionate individuals. Rarely do these qualities co-exist in the same person to the degree that they do in Jim Greer."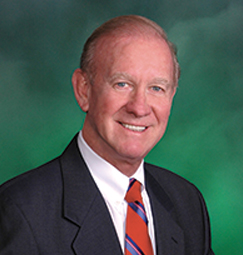 Jack O'Connor
O'Connor Studios—Tewksbury, MA
"Through the fine examples of others, I learned to give back. It is my hope that some lives have been made better for that."
For thousands of families, school portraits are synonymous with O'Connor Studios. Since 1965, schools and parents have relied on Jack O'Connor and his photographers to capture the memories of their days in school.
Jack's success story is one of inspiration and courage, overcoming undiagnosed dyslexia and serious financial struggles. But the entrepreneur in him—evident when he won his first sales award in a third grade Christmas card fundraiser—was strong enough to overcome the adversity he faced.
A sales opportunity with a photo finishing company paved the way for O'Connor Studios. Jack's philosophy from day one was to provide good customer service to produce portraits that would be lasting memories for years to come. Jack took great risk in purchasing failing portrait companies to turn around and make profitable. Today, O'Connor Studios has grown to photographing more than 525,000 students a year, and Commencement Photos Inc., which he founded in 1974, services 350 colleges, middle schools and high schools throughout the country.
Jack O'Connor's reputation as a businessman is matched only by his reputation as a philanthropist, generously donating time and money to support charitable organizations—creating more precious memories for those he serves.