Celebration of Excellence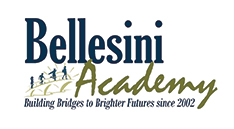 Bellesini Academy
Bellesini Academy is dedicated to helping limited-income students from Lawrence by providing a quality scholarship education that develops the potential for each student to succeed in competitive secondary schools and colleges. A tuition-free private school that operates an extended day and a lengthened school year, Bellesini Academy provides an academically challenging and highly structured environment for students in grades five through eight. Under the leadership of Head of School Julie DiFilippo, Bellesini has helped Lawrence students earn diplomas from some of the most prestigious preparatory schools in Massachusetts—and go on to attend college at a rate that is more than double that of their peers.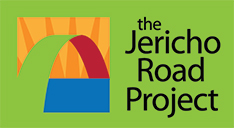 Jericho Road Project
Since 2003, Jericho Road has matched the professional talents of volunteers—from strategic planners and marketers to IT experts and web designers—to help non-profits deliver stronger services to communities. Jericho Road, under the leadership of Executive Director Daniel Bush, supports non-profits through board development, helping to place trained executives on boards of directors, and coaching boards on how to set and reach healthy goals. Jericho Road has six affiliate partners in Lowell, Lawrence, Roxbury, Worcester, Dallas, TX, and Pasadena, CA, and last year completed more than 200 projects valued at nearly a million dollars. Jericho Road connects businesses to nonprofits to help each other serve and enrich our communities where they need it most. When volunteers and nonprofits connect this way, they share the work and build better communities…together.

Merrimack Valley Food Bank
Celebrating its twenty-fifth year, the Merrimack Valley Food Bank (MVFB) helps strengthen the communities it serves in profound ways, ensuring that children have sufficient nourishment to grow, learn, and play; adults have strength to care for their children and energy to perform at work to support their families; and the elderly remain strong and healthy. Under the leadership of Executive Director Amy Pessia, MVFB distributes three million pounds of food annually, serving more than 130 feeding programs at shelters, food pantries, senior centers, and schools in forty-seven communities. Through its partnerships with anti-poverty and anti-hunger organizations, MVFB addresses issues related to the root causes of hunger, and provides low-income individuals and families with resources to improve their chances for self-sufficiency.